Top Message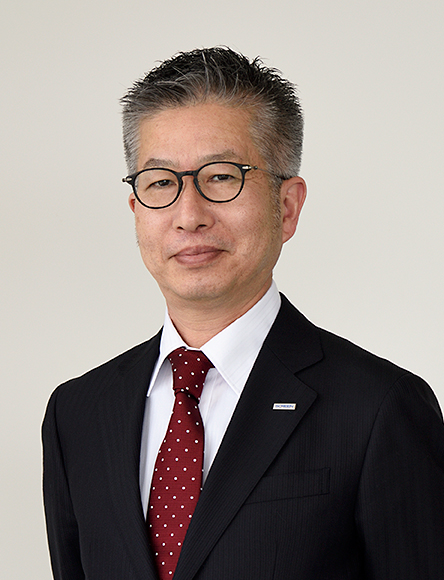 Kazuo Miki
President, SCREEN System Service
SCREEN System Service Co., Ltd. was originally established in 2001 as an IT service provider responsible for all companies of the SCREEN Group.
Mission and Responsibilities
As the Group's the only provider of functions in this area, we have made it our mission to support each company's continuing global growth by supplying the best possible IT services.
Our goal is to deliver the stable infrastructure, robust security and high productivity solutions that are vital to successful corporations. As a result, we are constantly working to improve our ability to provide optimal technologies and system designs. This requires us to maintain an in-depth understanding of each Group Companies' business environment as well as the latest IT developments.
Five Key Areas: Health, Safety, Job Satisfaction, Personnel Development, Compliance
We have positioned the health and safety of our employees as the foundation of our business. This means we are committed to maintaining and improving their health and guaranteeing their safety as part of our proactive efforts to create a workplace that offers high levels of job satisfaction. We also view our employees as our company's greatest asset and are engaged in strategic personnel development from a long-term perspective.
We are likewise dedicated to ensuring company-wide awareness and observance of corporate compliance. In line with the SCREEN Group's CSR Charter and corporate philosophies ("Sharing the Future", "Human Resource Development" and "The Pursuit of Technology"), we pursue this goal beyond basic legal requirements and take appropriate steps to achieve what is truly expected by society.
On behalf of everyone at SCREEN System Service, I look forward to the continuing support of our customers as we work to provide the latest in IT services.
Corporate Profile
Company name
SCREEN System Service Co.,Ltd.
Location
Within SCREEN Holdings Co., Ltd. head office building
Tenjinkita-machi 1-1, Teranouchi-agaru 4-chome, Horikawa-dori, Kamigyo-ku, Kyoto 602-8585, Japan
Phone: +81-(0)75-415-4750
Facsimile: +81-(0)75-415-4751
Established
April 2, 2001
Capital
60 million yen
Main clients
SCREEN Group and affiliated companies
Representative
Kazuo Miki, President
Employees
41 (as of April 1, 2019)
Main services

Network Integration Services
Internet, Intranet and Extranet
System Integration Services
Information support systems, enterprise systems, electronic commerce systems and hybrid systems
Server Representation Services
Dedicated server service, shared server service, virus exterminating measures and ASP service
Help Desk Services
Services for a full range of systems

Certifications

Construction Business License(Telecommunications)# (HAN-30)No.41973
Privacy mark certification: 20000414 (05)
ISO (JIS Q) 27001 certification: IS500175
ISO 14001 (for SCREEN Group) certification: EMS 549649
OHSAS 18001 (for SCREEN Group) certification: OHS 571050

Group affiliation
Group company of SCREEN Holdings Co., Ltd.